---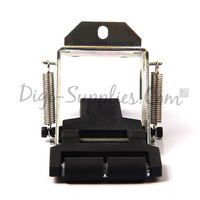 ---
Description 
Pinch roller unit for Allwin, Xuli, Polar ,Human. The difference of this unit is there are two smaller rollers instead of one big one. 
Item: PR1007
Item sell as a unit with roller, handle, and metal units
This item is the same function as item PR1006. Instead of using one roller, this one is using two smaller rollers. As seen in picture.